Posted: Sunday, September 22, 2013 9:02 PM
---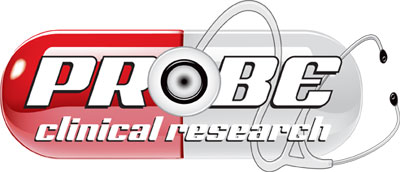 Probe Clinical Research


1508 N. Sycamore St.
Santa Ana, CA 92701

Call 714-558-2700
... OR Click Apply Online

Thank you for your interest, we specialize in the following paid Clinical studies:
We currently have 3 different studies. When you qualify, then you can only participate in one study at a time.
Study #1- Irritable Bowel Syndrome Study #2- Chronic (Long Term ) Diarrhea Problem Study #3- Constipation Caused by Pain Medications All study related lab tests, medications and examinations are at NO COST TO THE PARTICIPANTS.
The participants will receive $50.00 - $75.00 in cash for each visit ( by appointment only). Please apply online or call Natalie at 714-558-2700 8:30 am to 5:00 pm M-F for a short phone screening. Please click on the Apply online button to register for the Current and near Future studies available.

• Location: Inland Empire, Long Beach, Los Angeles, Santa Ana / Orange County

• Post ID: 30009598 longbeach