Posted: Saturday, March 11, 2017 11:42 AM
---
This class is currently being offered as individually scheduled private and semi-private sessions.
Before you can put your skills to work and set your creativity free in the studio environment, you'll need to have a basic level of knowledge and comfort with the lighting and equipment you'll be using to shape your shots. This class is designed to meet that goal, whether you're coming into the studio just starting in photography, or having previous experience shooting outdoors/in available light or with continuous (hot) lights.
"Intro to Studio Photo Shooting"
presents detailed fundamentals of studio lights and flash sync triggers, how they interface with your camera, and the manual-mode camera settings and functions you need to know and use for shooting in the studio.
In this detailed, 2-hour class session, you'll learn more about photography and how to use your camera than in many high-priced, all-day, large group, "get out of auto mode" workshops.
Registration: $60/person
, with scheduling confirmed by payment at least 48 hours in advance.
Class Times:
2-hour single person private sessions or 3-hour semi-private sessions (2-4 people); available for days, evenings, weekends.
For registration or more information, please
email the studio
or call 866-334-4364 (voice only; no text).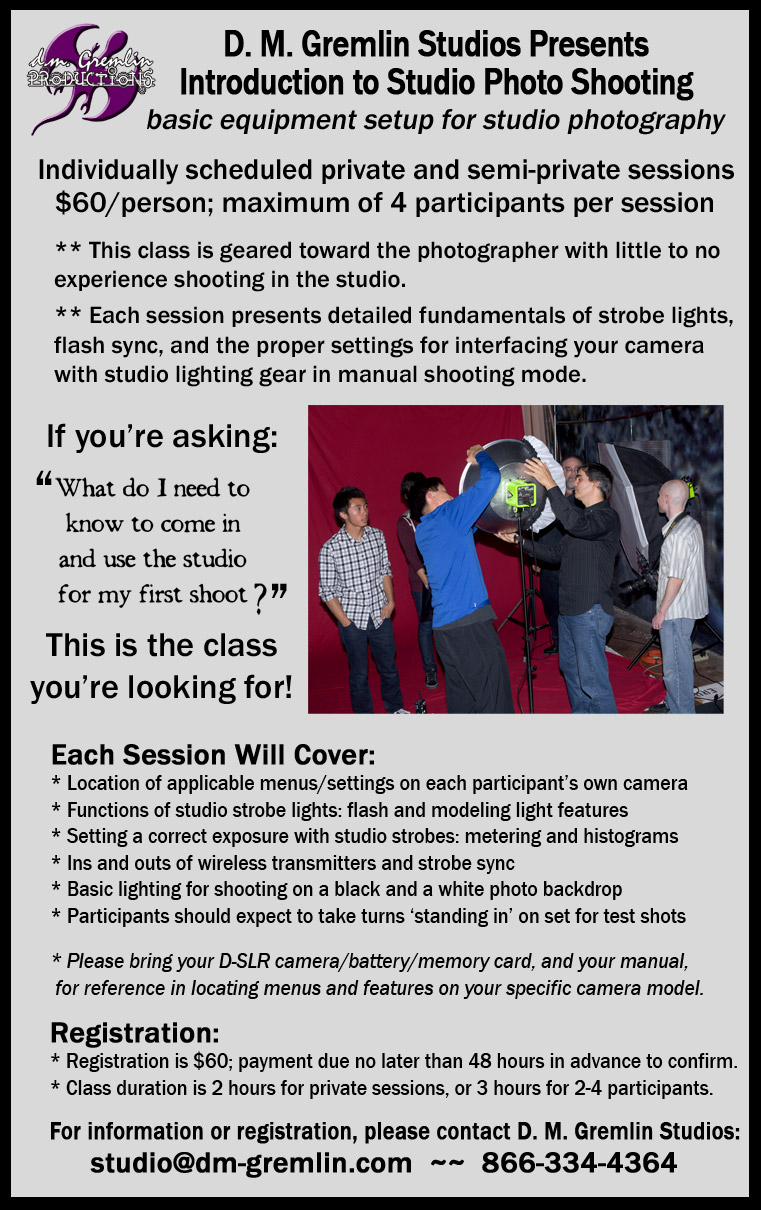 • Location: Long Beach, N. Long Beach 91 & 710 fwys

• Post ID: 14963376 longbeach